Boston-Born Rapper Brings Decade of Originality to The Forefront with New Single 'Pesos'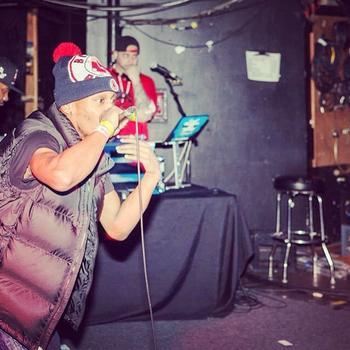 BOSTON, MA – When it comes to Cellz's music, there are three things he hopes he becomes known for: Inspiring people to be better, pushing others to be strong, and encouraging others to ignore those who say they can't do whatever it is they want to do.
That common theme can be found in nearly all of his music, including his most-recent single "Pesos," which is available for download on all digital distribution sites. It's a song that explores the everyday hustle and the grind of trying to get money and get ahead in life.
"It's about finding whatever it takes to get to the money," Cellz said. "Whether that means working a 9-to-5, or doing music, or selling merchandise – whatever it is that you do of value to get money. Plus it has one of those beats that you'd hear in the club and is real catchy."
Hailing from Boston, Massachusetts, Cellz has been in the game for about 10 years. He only dropped his first EP last year, however, "The Fame Ain't Free." To date the project has received high praise from those inside the hip-hop industry and has helped him build some momentum for the launch of this new single. It's a single that he hopes to include on another EP that he wants to drop later this summer.
All of his new music is a showcase of the unique sound and style that he's developed over the past 10 years – since first starting to write music as a 17-year-old high school graduate. His choices of beats and features separates him from everyone else, and have gained him enough attention that he's had opportunities to open for artists such as Waka Flocka Flame, Ace Hood, Cam'Ron, Lil Reese & Lil Bibby, and more.
"I just have a great ear for music and I know what a hit song is," Cellz said. "I also like playing with music. It's the way that I express myself and talk about all the things I've been through. So when I write and start creating, I'll change the melody or vary my style of rapping because I just like to experiment with things. For a long time I've been looking for my sound and the right music to put out. I was writing and writing and never putting any songs out. But now it's time, and I truly believe that my music can inspire others and push them to be stronger."
To listen to Cellz's music, or to follow him on social media, please visit:
CellzMusic.com/
https://twitter.com/Therealcellz_
https://www.instagram.com/TherealCellz_/
UPCOMING 100
01

Swalla

Jason Derulo Featuring Nicki Minaj & Ty Dolla $ign

02

Chained to the Rhythm

Katy Perry

03

04

05