Chicago Rapper Argiel Prepares To Drop New EP 'Black Forrest'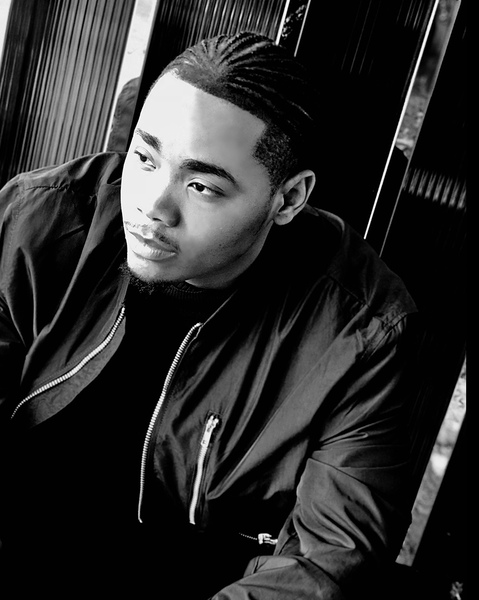 CHICAGO, IL – Up to a month before Robin George Locke's daughter was born, he and her mother were not on speaking terms.
So, when she reconnected with him just a few weeks before the birth to tell him that she was going to name his daughter after him – Riley Grace Locke – it was a pivotal, life-changing moment. It was so huge, in fact, that it sealed itself on his brain in a way that he wanted to commemorate forever. In that moment, he decided to adopt the stage name Argiel – which is the spelled-out version of both his and his daughter's initials, RGL.
That was a few years ago, and today Argiel is one of the fastest-rising young talents from Chicago. This artist, songwriter and producer grew up on Chicago's West side, where he would often freestyle against neighborhood kids and close family members. He developed a love for writing music at an early age, and to this day he takes inspiration from his tough life experiences. As he grew older, he studied music and became a more well-rounded musician, so that today he has a unique sound and style that he can claim as all his own.
That originality is put on display with his new six-song EP, "Black Forrest." He said the spelling of the title is intentional, as it nods to the Greek spelling and calls attention to a sense of boldness that he wants to represent in his music.
"It's a metaphor for the kind of music I want to create," he said. "I wanted to do a tape where I spoke on things that were important to me, not so much other people's perception. So this is more of a free-fall than anything I've ever done before. I also wanted to put out songs that showed my diversity as an artist and who I am, as far as my character goes and the things I find to be important in life."
Toward that end, one of the songs on the EP is called "Open Letter" and is written as a song dedicated to his daughter. It touches on the generational issues that many people his age deal with when it comes to co-parenting, as well as his own personal journey of trying to raise a child. Another single that goes by the same name as the EP, "Black Forrest," is more about his life as a whole and the experiences he's had throughout his entire life. And yet another single, "Savage," is a more uplifting song that speaks to today's culture. It's a song that he said is directed towards women, and what his young generation views as a prominent woman.
"Every time you hear my music, you'll hear me speaking from the heart," he said. "When you listen to my music you'll know that I'm giving it my all. I never put out anything just to put something out – just to go to the studio and do it. I do it from my heart at all times. There's also a great deal of individuality in my music. In 'Black Forrest,' the songs are cohesive but they don't all sound the same and the topics aren't the same. I do that so you can see that I don't stick to one specific lane. I can rap about women and relationships and urban areas and growing up in the struggle. But through it all I'm not just making words rhyme. I'm really being genuine."
Argiel said he knows that the success he's enjoyed to date has been because of the faithfulness of his God. "Without God, none of this is possible," he said. "I am nothing without Him and I give all the glory to Him."
To listen to Argiel's music or to follow him on social media, please visit:
https://www.instagram.com/7argiel/
https://www.facebook.com/7Argiel/
https://twitter.com/7argiel
UPCOMING 100
01

Swalla

Jason Derulo Featuring Nicki Minaj & Ty Dolla $ign

02

Chained to the Rhythm

Katy Perry

03

04

05