Mori White Uses Unique Voice To Inspire Others Toward Greatness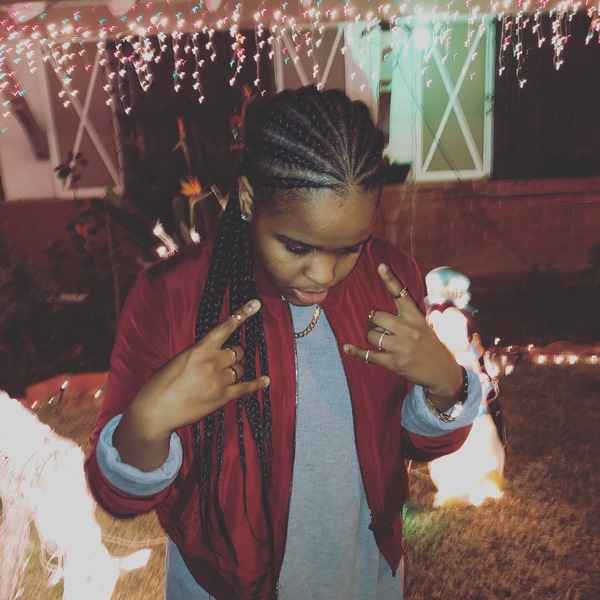 INGLEWOOD, CA – Mori White is a 21-year-old female artist from Inglewood, California who sings and raps as a way to inspire the world and make a difference.
She said she hopes to one day become known worldwide as one of the best all-around musicians, but more than that she hopes to represent unity and inspiration for young people to become the best they can be and to reach their full potential. Her personal mantra is, "Never limit yourself to one thing."
"Music is just a stepping stone to me," she said. "More than just putting out music and having a fan-base and being a household name – which are all things I want – I want to impact youth and change the world. I want to help change the path that's already been set out for inner city kids – to give them a chance to succeed. For me, getting fame is more about showing them that they have a way to better their lives. And if I can become successful then I want to set up charities and get them resources to live their dreams. Anybody who needs a chance, I want to make a difference for them."
Reinforcing that ideal are the lyrics and subject matter of her songs. Most of her material explores the ins and outs of various relationship dynamics – from love, to friendships, to business relationships and more. She pulls personal stories from her own life, or from the lives of those she interacts with, and turns them into songs that listeners can relate to and want to listen to over and over.
Two such singles are her recently released tracks "Lover's Climax" and "Throw It Up." The first is a single that showcases her unique vocal talents as a singer. It's a song that she said talks about fighting for the relationships that are worth fighting for, and the good that comes from that when both people in the relationship give it their all. The second song highlights her ability as a rapper, and is more of a storytelling-forward single that speaks to people living in the inner city. She said it has a beat that "makes you want to beat your head," with lyrics that will make the listener think more deeply about society.
"I feel like in the music industry people have a lane that they stick to more often than not, but what makes me unique is that I can sing and rap and jump between genre lanes," White said. "Some people get comfortable in their lane and stick to it, which is fine to find a niche and be good at it. But I want to have a niche in as many things as possible. Music is evolutionary – it doesn't have to stay the same – and I want to be able to evolve with it. I want to be able to stay on top of that ball."
While staying current, White said she also wants to be transparent with her fans and allow the imperfections to be under the spotlight just as much as the successes. That's the thought behind her upcoming new album, "Open Door," which is slated to drop by the end of the summer. It's a project that she said she hopes will inspire others to be honest and forthcoming with their feelings and struggles.
"It's easy to get lost in the idea of creating this picture-perfect image and not tarnish reality and make people think that you have it all together," she said. 'But nobody has it all together. We all stumble and fall. I'm not perfect, and with this album I'm going to be putting all my issues and successes and all of it out there. I want to be a voice that people feel like they can relate to and talk to me – they can feel like they know me, can relate to me and be engaged with and drawn into what I can bring to the table."
To listen to Mori White's music or to follow her on social media, please visit:
https://www.instagram.com/moriwhite/
https://www.facebook.com/mori.white
https://m.youtube.com/watch?v=c8bbF0j7qu8
UPCOMING 100
01

Swalla

Jason Derulo Featuring Nicki Minaj & Ty Dolla $ign

02

Chained to the Rhythm

Katy Perry

03

04

05