Baton Rouge Rapper Lit Riq Talks About the Come Up in New Single "In My Bag"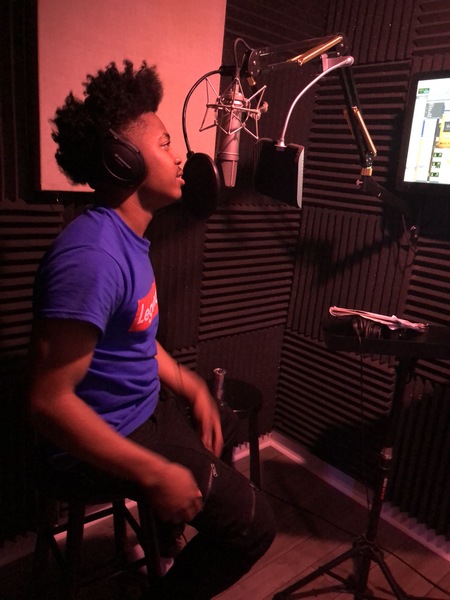 BATON ROUGE, LOUISIANA– He may be one of the younger rappers in the game, but Lit Riq is a definite force to be reckoned with.
Around the age of nine, he started dabbling into music, though he somewhat paused the pursuit around two years later. As he began thinking about what he wanted in life, music kept staying at the forefront. Last year, he decided to take a plunge, and dedicate himself to developing his craft more than ever.
After working countless hours at his part time job, he put all of his savings into studio time. Even if it was just catching a few hours a week during a studio session, every minute counted for Lit Riq. "After I lined up my studio sessions, my paycheck was almost gone. But it didn't matter- I was so focused. I wanted to make the best music possible so I did what I had to do to get where I am now," said Lit Riq. After putting in the work to achieve the success he has now, Lit Riq never let a day go by where he wasn't working on his projects.
At the top of 2017, Lit Riq released his mixtape "Don't Sleep On Me". After seeing such rapid, positive feedback, he felt motivated more than ever to continue making music. "The project showed people that they needed to take me serious. People started to recognize me, which only made me want to get better," said the rapper. All in all, Lit Riq is committed to getting better, as he remains focused on grinding in his song writing.
After dropping his first music video, "In My Bag", last week, he is optimistic about everything to come in the future. The song is all about Lit Riq being in grind mode and stacking up his money. "I wrote the song a week or two before it came out. In the past two months, I've been constantly grinding. Coming from a year ago, with not being able to do certain things or go get new clothes, it's surreal to see where I am now," said the artist. His style is completely authentic and positive, and everyone can easily relate to him. In other words, Lit Riq is on the come up.
To listen to Lit Riq's music, or to follow him on social media, please visit:
https://mobile.twitter.com/litriq
https://www.instagram.com/litriq/
"In My Bag (ft. Kil'lab) "
https://youtu.be/nivA0nnZeZc
UPCOMING 100
01

Swalla

Jason Derulo Featuring Nicki Minaj & Ty Dolla $ign

02

Chained to the Rhythm

Katy Perry

03

04

05