YS Lou Combines Motivation with Fun with a Dark and Energetic Hip Hop Sound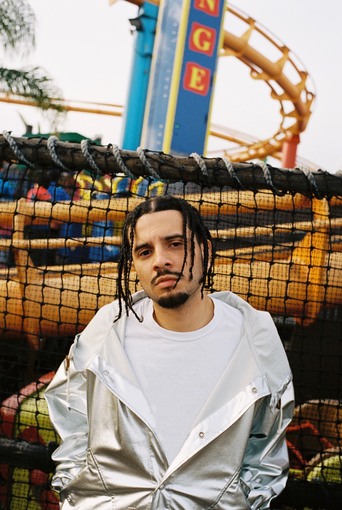 LOS ANGELES, CA – Luis Saavedra's mother knew he was destined for musical greatness the moment she walked in on him conducting an orchestra that was playing on the television when he was barely old enough to stand on his own.
He confirmed that destiny as he grew older, learning every instrument that was put in his hands and displaying a voice that would make any mother proud. Over time he displayed a talent for poetry, as well, and it didn't take long for his natural giftedness as a musician to pair with his penchant for prose and pretty soon he was writing his own songs and performing them to crowds.
Today he's a professional artist from Southern California who goes by the stage name YS Lou. His first love was jazz – and in fact he attended the University of Central Florida to study jazz and has worked as a freelance jazz musician and music producer all over the east coast. But he also loves hip-hop and in an endeavor to recreate himself, he moved from Orlando to Los Angeles in 2016 to launch a new hip-hop career.
YS Lou released his first single, "No Really," in May of this year under the stage name Louis. It has seen some good success, and now he's ready to follow it up with his second single, "Demon." The new single features a little bit of a darker vibe than its predecessor, though still is dominated by a trap beat. The lyrics are reflective and explore what it means to overcome the demons of one's past, and then accept the person that those demons have helped to create over time.
"It's about looking back at the person I used to be compared to the person I am now," he said. "I'm riding with demons because of the skeletons in my closet that I'm trying to get rid of, as well as face and accept. The things I've done have built up to make me who I am as a person and an artist. I was in the streets a few years ago, selling drugs and hanging with people I shouldn't have. But I also grew up in the church and have been listening to jazz my whole life. So I take influences from all types of genres and moments from my life. The production, arranging and musicality, is something I pay close attention to. I'm deliberate with the sound because I'm a musician above everything. I really pride myself in my attention to detail and being deliberate in my music and my lyrics. I think that's something the genre desperately needs."
YS Lou said he wants his music to ultimately be known for inspiring people while having fun. He often thinks to the musicians who have inspired him over the years – such as Kid Cudi or Kanye West – and how they're always able to bring out the most in their performances. Like those artists, he hopes to create music that will get people moving and "get everybody lit."
"Demon" is the first single off an upcoming mixtape called "Out of Reach," which he said should drop later this year. Its nine songs continue the reflection of his life and bring a little bit of everything.

To listen to YS Lou's music, or to follow him on social media, please visit the following links:

https://www.instagram.com/yslou_/
https://twitter.com/YSLOU_
https://soundcloud.com/yslou/
UPCOMING 100
01

Swalla

Jason Derulo Featuring Nicki Minaj & Ty Dolla $ign

02

Chained to the Rhythm

Katy Perry

03

04

05