Arrogant Artist Life Unda Pushes Boundaries with Groundbreaking New Sound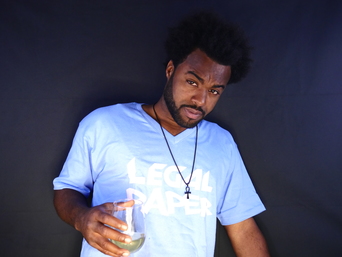 INDIANAPOLIS, IN – Life Unda is not a fan of poor people.
He does not make music for poor people. If you're poor, his music is not for you. He also doesn't care if that offends you. He stopped caring about offending people a long time ago. Those who were with him during his senior year of high school saw this manifested during an assembly with the mayor of Indianapolis, when Life Unda marched up to the stage and snatched the microphone away from the mayor and told him that if he wanted to affect change in his city then he would demand that every radio station would play his music. In less than seven days, many of the radio stations in the city were, indeed, playing his music and he was being interviewed by DJs and media outlets all throughout the Midwest.
You see, Life Unda is not afraid to take his destiny in his own hands. That stunt with the mayor at his high school helped lead to major sales of his music – he made so much money over the next three months that he said it paid for "six years of rent." It was such a positive experience that he decided then and there that his persona would become the most controversial, ignorant man in America.
So like it or not, that's who he is, and he's unapologetic about it. And if you're poor and want music that speaks to the struggle or life in the come-up, you're looking in the wrong place. Life Unda is creating a different kind of music. It's a style that he calls KINGU.
What is KINGU? It's a term that he has coined that describes a whole new sound. By taking bits and pieces of things that haven't been relevant to the music industry for nearly 30 years, and mix and matching it with riffs and half-beats and off-beats, Life Unda has created something so original that it literally needs its own new term. KINGU is that term. It's a sound that breaks off from hip-hop and takes over pop in a way that presents a whole new hidden vibe system. It has a lot of vibrations and expertly engineered sounds that Life Unda has even gone so far as to patent.
That sound can be heard on his new single, "Elise," which is set to be released in mid-September. It features Life Unda's signature sound, with a bit of a stutter on the beat that he said was made out of "echoes."
"It took six different engineers to grab the tempo and engineer it," he said. "We spent a long time figuring out how to record it and work out the right technique. 'Elise' is a form of magic. There are women out there that you love but you've never been able to explain to them that you've loved them – 'Elise is the term for that emotion. It's the code name for all the women who never knew that you loved them."
"Elise" will follow up the success of Life Unda's previous single, "Once Blind," both of which are released under his record label Legal Paper. That song is getting good play on all digital distribution outlets.

To listen to Life Unda's music, or to follow him on social media, please visit:

https://www.facebook.com/LegalPaperMusic
https://www.instagram.com/legalpaper317/
https://twitter.com/legalpaper317
https://soundcloud.com/fenaam-byrd/elise-feat-life-unda/s-yfxMK
UPCOMING 100
01

Swalla

Jason Derulo Featuring Nicki Minaj & Ty Dolla $ign

02

Chained to the Rhythm

Katy Perry

03

04

05