New York Native Sakhari Lights Up the East Coast with New Sound Fusing Pop, R&B and Hip-Hop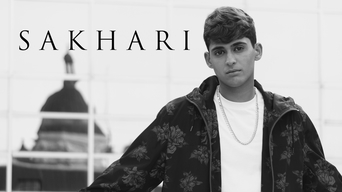 SYRACUSE, NY – Sakhari is a creative new artist from the Northeast whose melodies and songwriting range from pop to R&B in ways that have people within the music industry sitting up and paying attention.
He is the next great melodious storyteller, and his recently released EP "It's Sakhari Now" showcases to the world his unique vocal talents and pop/R&B fusion. His songwriting skills are what put him on stop of the game. At only 19 years old he has written songs for multiple other artists and has made a name for himself among those in the industry. And now he's ready to build on that notoriety by delivering new songs that tell a story while also entertaining crowds.
The most popular song from his EP is "Sweet and Sour." It's a song that showcases that hip-hop and R&B fusion in an upbeat way.
"It's a song that kids like to party to," he said. "It explores my two personalities. A lot of people say I'm sweet and nice, but as I've gotten to know myself more I realize I also have a dark side – I like to go out at night and have fun. And I think that's something that everyone has inside of them sometimes."
Sakhari said the dance vibe of "Sweet and Sour" will definitely help to put him on the map and is already getting a lot of attention in circles in and around his hometown of Syracuse, New York. Throughout the month of September he has plans to release three new singles. The first is a song called "Breakdown," which was released on Sept. 7, and which also features a dance vibe. It's a song that talks about the conversations that can happen when a person runs into the ex they hadn't quite gotten over with. The sadder lyrics of the song are overshadowed by the upbeat dance vibe for a juxtaposition that makes people curious and eager to hit repeat.
Following "Breakdown" is "Chance," which is due out on Sept. 14. Unlike the previous two, it's more of a ballad that features heavy piano licks and shows off Sakhari's ability as a musician. His normal process when writing a song is to start with an idea that quickly produces lyrics, but in this case he started with chords from a grand piano and produced the song around that sound. The hook from this song is addictive and will have people repeating it over and over again, he said.
The third released will be "Threads," slated for Sept. 28. It's a sad song that talks about a relationship that is barely hanging on by a thread after months of trying to sew it back together, or trying to cut it off after so many weeks of indecisiveness. According to Sakhari, this song is the most vulnerable of his new singles, and has a melancholy mood that really makes the listener connect with the troubles he has encounter in his life.
"What makes my sound different is that I have singing melodies, but my lines are hip-hop in their lyricism," Sakhari said. "I tell stories and I'm truthful. People around me know what I'm about and get the direct meaning behind my songs, sometimes causing trouble in my real life. I've been doing music since I was in middle school, and it has definitely been an outlet for me. If there's something in my head or that's going on around me, I just want to put it in a song. If a problem area arises or I like someone, I write it down and put it in a song. I write from specific instances – like running away from home for a few days, losing my head when it comes to a girl, or even big fights in my family and friend groups. This stuff happens to everyone and I understand it and write it so that people can feel like someone understands them. I'm very happy all the time, but I'm most vulnerable in my music. I just want everyone to feel accepted and figure out a purpose in their life and to work hard for that. And at the end of the day I want to make songs that people can really connect with and feel like it's our story, not just my story. I include my city, and my friends, and even specific names every now and then. I really want to be part of a community and have a big fanbase and have people connect to the music, and ultimately to be an inspiration."
Sakhari said he's currently working on an album with a lot of tracks that should come out sometime later this year. He said that album will tell a story from beginning-to-end and continue to bring fans along on his journey as a musician. Also, a music video for "Sweet & Sour" is due to be released by the end of September.

To listen to Sakhari's music, or to follow him on social media, please visit:

https://www.instagram.com/iamsakhari/?hl=en
https://twitter.com/iamsakhari
https://soundcloud.com/sakhari
https://www.youtube.com/channel/UC-QmiQZ0G3fZaCoIaYPggNA?view_as=subscriber

"Breakdown"
https://song.link/sakharibreakdown
UPCOMING 100
01

Swalla

Jason Derulo Featuring Nicki Minaj & Ty Dolla $ign

02

Chained to the Rhythm

Katy Perry

03

04

05