AugusTwentySecond Drops New Self-Titled EP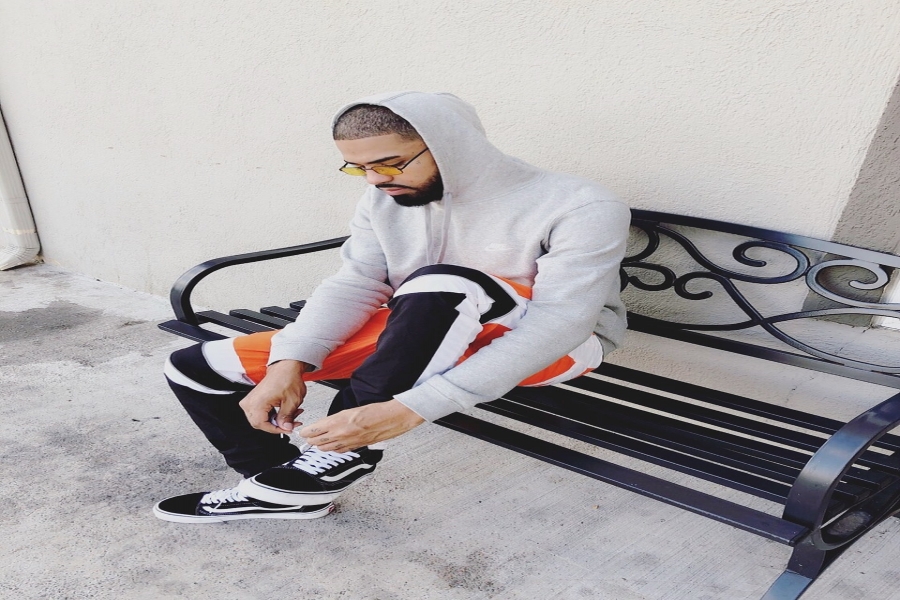 DALLAS, TX – Jordan Josey has always been someone for whom music has struck a deep chord.
For as long as he can remember he's felt the impulse to move whenever he hears music – so much so that he became a professional dancer at a young age. It started when he was inspired by Michael Jackson as a young boy – every time he'd see an MJ music video on TV he'd start dancing. His mother noticed and put him in dance classes, which evolved into a full-blown career.
It wasn't until recently that the dancer ventured into more avenues with music and explored his voice as a musician. And now, after a lot of hard work over the past year, he's ready to release his first major project to the world. Using the stage name AugusTwentySecond – which is his birthdate – he's releasing a self-titled EP that features his unique sound and style. A mixture of upbeat and slower song, the EP explores common everyday themes that anyone might be able to relate to – from relationship to late night parties to struggles of life. But each of the five songs on the EP features a different sound – something he chose to do intentionally so as to demonstrate his versatility and the kind of artist he wants to be.
"I want people to know me for having a unique style," he said. "I can do anything. I'm really versatile. If you listen to my songs, none of them sound the same. In some cases my voice doesn't even sound the same from one song to another. Most artists you there that you hear on the radio, you know who it is immediately because they have one style. I have different styles and deliveries, but every song I create gives you something to vibe to. I can slow jam to one song, and then party and get lit on another song. Ultimately I'm coming out with songs that you can vibe to no matter the mood."
Mood plays a major role in AugusTwentySecond's song development. He pulls directly from the mood he's feeling at the time for inspiration when it comes to writing new songs. If he's in a party mood, it's likely that an upbeat song will come out. When he's sad or missing someone, he'll write to that emotion. In a lot of ways it mimics how his body has reacted to music for so many years and the career he's built for himself as a dancer. But as he expands on that career, he's anxious for people to hear his new sound and to know that this is just the beginning.

To listen to AugusTwentySecond's music or to follow him on social media, please visit:

https://m.soundcloud.com/augustwentysecond
https://www.instagram.com/augustwentysecond/
https://twitter.com/JordanJoseyAsg
https://www.youtube.com/channel/UCIyw0nAKwOq8yX3hCV0cLpA
https://m.facebook.com/jordan.josey94
https://www.reverbnation.com/augustwentysecond
UPCOMING 100
01

Swalla

Jason Derulo Featuring Nicki Minaj & Ty Dolla $ign

02

Chained to the Rhythm

Katy Perry

03

04

05